Cody, Wyoming destinations, parks and attractions
Are you going on a road trip to Cody, Wyoming, looking for tips about the destinations so you and your party can enjoy it, be comfortable and not spend a fortune?
Here are some of the top destinations in Cody, Wyoming and tips about visiting them
Top Cody, Wyoming destinations
Cody, Wyoming is a great old west town, with nightly authentic rodeos in the summer, the Buffalo Bill Museum of the west, nightly staged shootouts, a 100 year old dam with a tour and much more.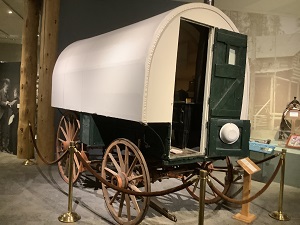 Buffalo Bill Center of the West, 720 Sheridan Ave, Cody, WY. Phone: (307) 587-4771. Email: info@centerofthewest.org. This is a massive museum. You can really spend a couple of days there, and the admission is good for 2 days! Explore Plains Indian cultures, trailblazing cowboys and cowgirls, classic and modern western artworks, and more - all of our galleries share the uniquely thrilling stories of the West.




The Cody Nite Rodeo

provides

two hours of real wild, western, family-friendly action. Come early and meet the cowboys and bull-fighters. Get your picture taken on Mongo the bull. Nightly performances June 1 through August 31 at 8:00pm. Tickets can be purchased at the gate, the Stampede office 1031 12th Street, online, or from local vendors. Held since 1938.




Old Trail Town and Museum of the Old West - 1831 DeMaris Drive, Cody, WY. Phone: (307) 587-5302. Email: oldtrailtown1831@gmail.com.
Step back in time to the Old West of the 1890's at Old Trail Town. Located on the original site of historic Cody, Wyoming. You'll see a historic Cemetery, Jeremiah Johnston's Grave, 27 Historic Buildings, Butch Cassidy's Hole in the Wall Cabin. The Old West as it Really Was. Open May 15 through September: daily, 8am-6pm. Adults: $10.00 Seniors (65 and over): $9.00 Children 6-12 years: $5.00 Children 5 and younger: Free




The Cody Gunfight! This free and entertaining shoot-out. Performances run Monday through Saturday ( no Sunday performances ) from June 4th through September 22nd right in the street in front of Buffalo Bill's Historic Irma Hotel. Four different 30-minute shows are rotated throughout summer and they all end in a blaze of gunfire! Crowds often swell to 500+ to stand and view this each performance. The show is free and there is limited seating on picnic tables, curbs and rock walls available on a first-come, first-served basis. The show starts at 6:00, but you will want to be in your seat by 5:50 to not miss anything!
Buffalo Bill Dam Visitor Center - 4808 Northfork Highway, Cody, Wyoming 82414. Phone: (307) 527-6076 , May through September. Visitors can walk all the way across the top of the dam. Facing east, you'll look down 280 feet to the Shoshone River, and facing west, you'll have a closeup look of the Buffalo Bill Reservoir. Breathtaking views !
Cody, Wyoming Seasons, bugs, topography and climate
Located in the Rockies and at the edge of the plains, Wyoming has both landscapes. In the summer, it tends to be semi-arid, hot during day and cool at night. Winters can be brutally cold. Many roads are closed or impassible in the winter. Bugs are thankfully few!
Camping tips
If you're not from the Rockies, you may not realize that even in the middle of July, the air gets cool at night when you are a mile high, like in Yellowstone and the Tetons, and much of western Wyoming. It will dip to the 50's or 60's most summer nights. Summers tend to be dry with occasional popup evening thunderstorms.
In Cody, WY, an excellent campground is Ponderosa campground, and reservations are not needed for tent camping there!
There are both state parks and private campgrounds.