The National Museum of Military Vehicles destinations, parks and attractions
Are you going on a road trip to The National Museum of Military Vehicles, looking for tips about the destinations so you and your party can enjoy it, be comfortable and not spend a fortune?
Here are some of the top destinations in The National Museum of Military Vehicles and tips about visiting them
The Nati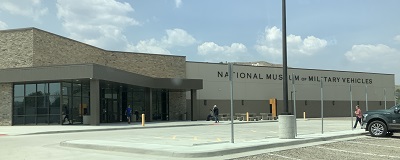 onal Museum of Military Vehicles is in Fremont County, southeast Wyoming. It's right on the road from the Tetons and Yellowstone towards Thermopolis and se Wyoming. This museum is so cool! If you have sons, they will love it! It is right on the road Tanks, armour3ed vehicles, howitzers and guns to see up close. So much history! The National Museum of Military Vehicles is a military history museum in Dubois, Wyoming. Established in 2020, the 140,000-square-foot museum was founded by Dan and Cynthia Starks and built between May 2017 and August 2020. More than 475 military vehicles are stored at the museum along with other artifacts.
Open 10 a.m. to 5 p.m. every day.
6419 US 26, Dubois, WY 82513
PHONE NUMBER: 307-455-3802.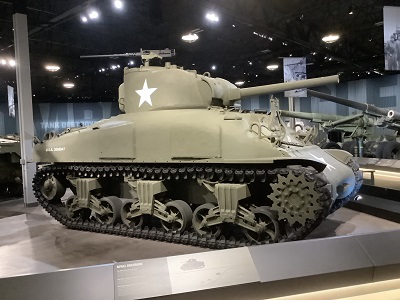 EMAIL: info@nmmv.org.
The National Museum of Military Vehicles Seasons, bugs, topography and climate
Located in the Rockies and at the edge of the plains, Wyoming has both landscapes. In the summer, it tends to be semi-arid, hot during day and cool at night. Winters can be brutally cold. Many roads are closed or impassible in the winter. Bugs are thankfully few!
Camping tips
If you're not from the Rockies, you may not realize that even in the middle of July, the air gets cool at night when you are a mile high, like in Yellowstone and the Tetons, and much of western Wyoming. It will dip to the 50's or 60's most summer nights. Summers tend to be dry with occasional popup evening thunderstorms.
Dubois Campgrounds - Offering affordable rates at a perfect location: in town, next to the Dubois Museum, Big Horn Sheep Center, and city park! Red rocks, a beautiful river, all on our gorgeous green campground for you a...
307-455-2251
105 Kelsey Street
Dubois Wind River KOA - We are mountain camping at its best, with all the conveniences of town. The KOA has kamping kabins, tent sites, RV sites, and is big rig friendly. We offer full hookups with cable TV, a playground, an...
800-562-0806
Glamping on the River - Glamping -- glamorous camping -- is available in our Airstream Trailer and Luxury Wall Tents down on the Wind River, nestled in between the trees, located less than 1 mile from the center of town. ...
(307) 455 -3988
P.O. Box 1672 Dubois, Wyoming 82513
Lava Mountain Lodge - Located in a pristine mountain setting west of Dubois, on the spectacular route toward Towgotee Pass that leads to Yellowstone and the Tetons, Lava Mountain Lodge features 10 rooms in the main lodge a...
800-919-9570
3577 US Highway 26/287 (18 west of town, on the way to Togwotee Pass)
Longhorn Ranch Lodge and Resort - Whether you choose to stay in our comfortable rooms, one of our cozy cabins, or bring your own RV with you, you will always feel welcome at the Longhorn Ranch. Staying along the Wind River three mil...
307-455-2337
5810 US Highway 26/287 (3 miles east of town)
Shoshone National Forest - Beautiful campsites are available in spectacular settings at five campgrounds in parts of the Shoshone National Forest surrounding Dubois. Some of the favorites are Double Cabin Campground, Falls Camp...
307-455-2466
1403 W. Ramshorn
Solitude - Solitude is a newly opened luxury RV property offering daily, weekly, monthly and annual leases on 19 RV sites. Amenities include fully winterized sites, High Speed WiFi for the entire property, direc...
307-455-3189
5628 US Hwy 26 (east of town, across from the medical clinic)
Windhaven RV Resort - Welcome to your home away from home! Here at Windhaven RV Resort, we bring you the opportunity to let go and unwind. With 28 full-hookup RV spots, 8 of them with river frontage, our high-speed Intern...
307-455-3474
646 1st St.